Artist packages
Gain fans through your favourite streaming platform by iBoostu
We offer a
high-quality promotion
service with streams for the most famous platforms out there, including: Spotify, Apple Music (soon) and YouTube.
The difference between other websites and our services is that
your artist page grows naturally

.
Through our promotion campaigns you will gain slowly but steady new fans that will listen to your latest songs throughout the platforms.
Buy one of our packages now and your order will start within a day and max. one week.
Because the streaming services are done through a natural way the exact amount will never be 1000 if you buy a packages that contains about 1000 plays. We use this as an indicator so that the people know how long the campaign will take. It will always be a little more or less. If you ever find problems with your order or find that you did not receive where you have paid for, simply e-mail us. You are always 100% guaranteed to receive what you paid for after your purchase. Feel free to leave a review about your past experience with us. Looking for examples or proof? Check our before & after pictures at our instagram @iboostucom
Want to pay in CryptoCurrency? Send us an e-mail via our contact page
Quick Buy packages
In a rush? Use our 'Quick Buy' template for quickly purchase desired Spotify packages together.
If you wish to read more about the different packages, then please scroll down and visit our other pages for more information. (stream number can differ a bit, we do not use robots for our service)
Small package contains:
1-5 days promotion plan*
Aim: minimum of 1000 Plays*
Gain monthly listeners
Select one song max.
* indication, plays and days can differ.
Good to try our service
Basic package contains:
1 week basic promotion plan*
Aim: Minimum of 6000 Plays*
Usually you will some gain followers too
Gain monthly listeners
Select 6 songs max.
* indication, plays and days can differ.
Good for starters
Standard package contains:
2+ weeks standard promotion plan*
Aim: Minimum of 10.000 Plays* (Discount, otherwise would be 98,-)
Moderate amount of followers to be expected
Gain monthly listeners
* indication, plays and days can differ.
Good for when you want some more
Advanced package contains:
4+ weeks advanced promotion plan*
Aim: minimum of 25.000 Plays* (Huge discount, otherwise would be 245,-)
Fair amount of followers to be expected
Gain monthly listeners
* indication, plays and days can differ.
Good for serious musicians
Why buy promotion packages from iBoostu?
The only thing we really care about is
happy customers
, customers who come back to our site, so we will try to deliver the best quality of plays on the market, the soonest possible. (Our services are real and natural and the streams of course include royalties) We already have been working with different artists and record labels who are happy with our services. We
collaborate
together with playlist owners. You could always try one of our small packages first to test our service and see if you are satisfied.
We help you grow your artist page, safely, without any need of accounts or passwords. The photo on the right is a recent photo from one of our clients. The amount of daily plays depend on the package you choose. The average is between 500 and 5000 a day.
The following two images are from an iBoostu client. It is the same artist profile, but two different songs. (April 2020) Looking for more results and proof? Check out our instagram! @iboostucom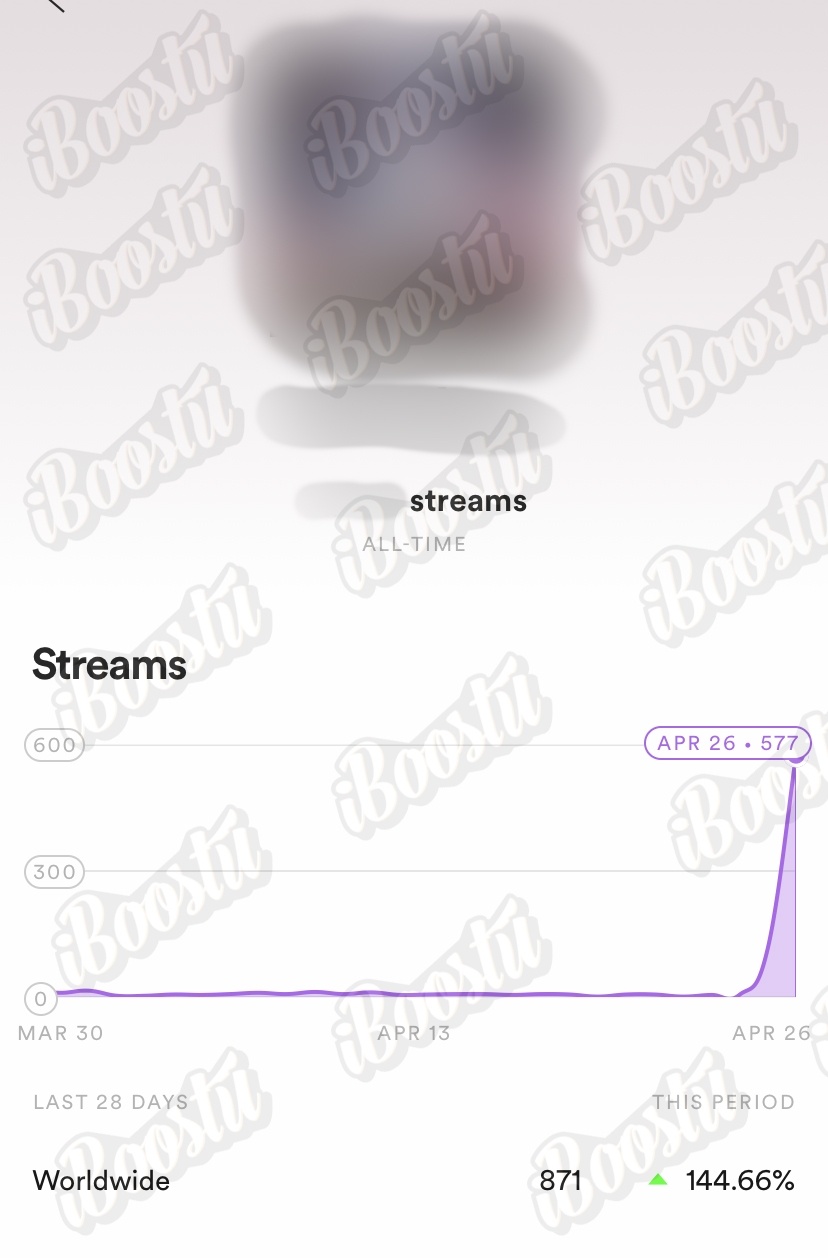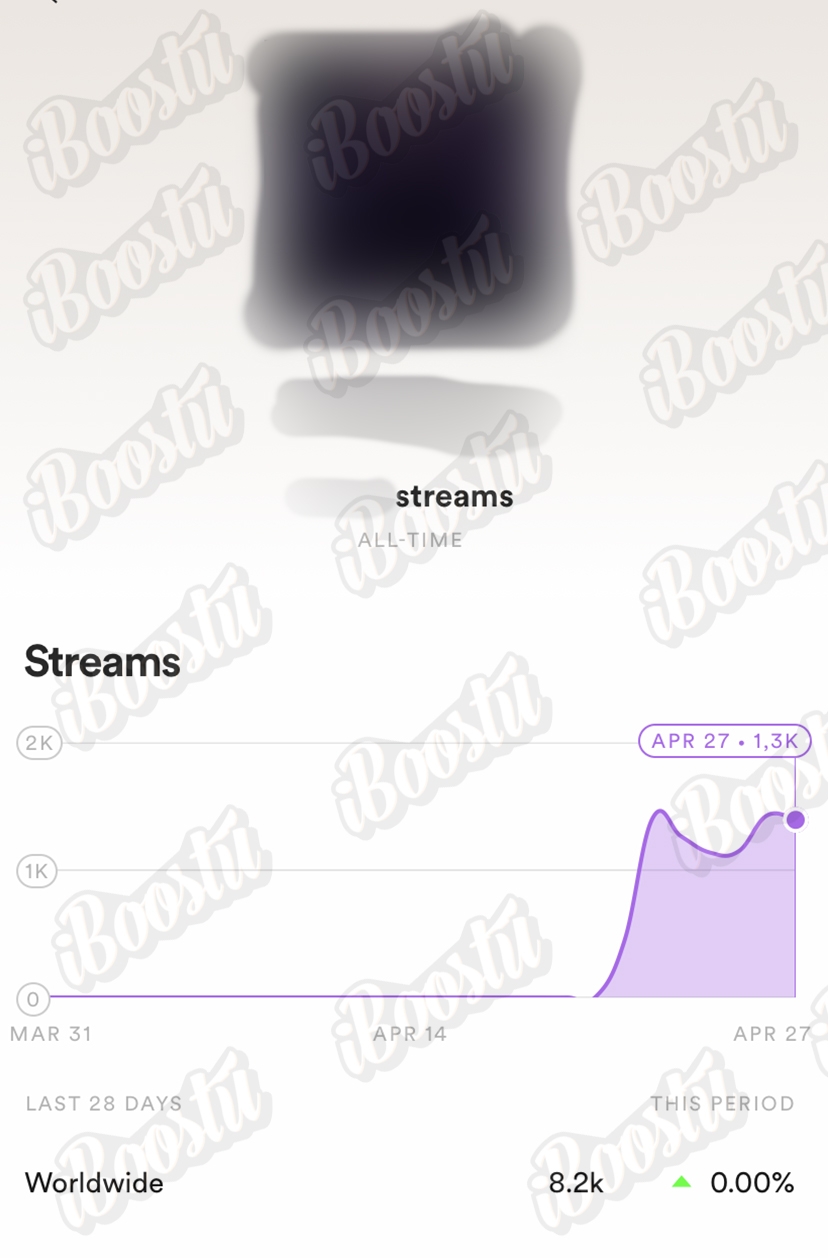 Delivery rate of the promotion package
Delivery of plays and followers in a natural and slow way
Buy promotion packages now and order starts ASAP
Our company is working close with the people from
iBoostu
, and since the beginning we have been treated the best way we could imagine. Their customer service is great. Not only because the results are coming in fast but also they reply fast to your questions, and they work professionally. That's important for us because we need to have quick results after we release a new song.
Tim (Record Label)